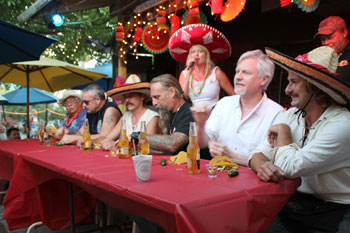 For a "caliente" night, join in the Hot Taco Eating Contest -- a timed competition to see who can eat three Schooner Wharf Tacos, down a shot of Familia Camarena Tequila, eat a hot jalapeño, and finish an icy cold Corona in the least amount of time.

D.J. Señor Bill Hoebee will offer color commentary of the contest during a live remote broadcast on SUN 99.5.

You can win a prize for the best Mexican hat while sipping margaritas and listening to hot Latino music.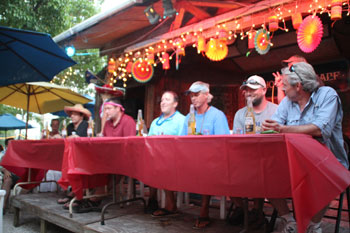 Live Latino Music to be Announced

Peppers, prizes, giveaways, plus special drink prices & Herrdura margaritas add up to CINCO de MAYO at Schooner Wharf Bar.

For more information, please call Schooner Wharf at (305) 292-3302.