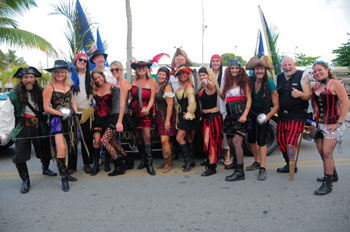 Be a Conch Republic patriot and join the annual Independence March to the Sea at Schooner Wharf Bar on Thursday, April 26th.

When the parade ends, the party starts at Schooner Wharf Bar.

Costume and float prizes will be given at the Awards Ceremony for "Best Conch-cept", "Most Original" and the "Most Creative" parade participants.

Prizes include Schooner Wharf Bar Gift Certificates, gifts from, Landshark Lager, Cruzan Rum, Water Adventures courtesy of Sebago Watersports, Spirit of Independence, Schooner America 2.0 and Sunset Watersports!

Live music to be announced!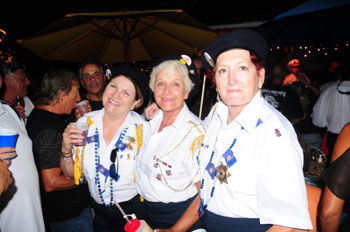 Show your allegiance to the Conch Republic flag, make your patriotic party plans and start strutting. Everyone is welcome to don a pirate costume and join the Schooner Wharf float in the parade - meet us at the corner of South Street and Duval - parade starts at 7:00 p.m.

Schooner Wharf is the Official Headquarters of the Conch Republic Independence Celebration. For more information call (305) 292-3302 or visit SchoonerWharf.com.