Schooner Wharf Welcomes All Islanders and Trop Rockers to our Trop Rock Pop-In

Oct 28, 7pm - 11pm
Great Trop Rock Shows All Week!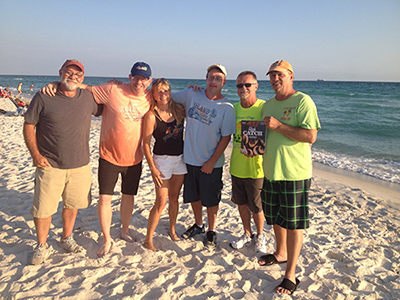 Find that lost shaker of salt, squeeze a lime into a margarita or and enjoy the "minds you meet," at the TROP ROCK POP IN on Wednesday, October 28th.

The Schooner Wharf Trop Rock Pop In features the island songs of 16 artists from noon till 5:00 pm, playing Caribbean Rock, Reggae, Calypso and Beach Music. The hot and upbeat Rick Lamb All-Star Band takes center stage from 7:00-11:00 pm

And on Thursday enjoy the steel pan sound of Jannik and Prince from 7:00-11:00 pm and Nina Newton will be joining them on Friday from 7:00-11:30 pm. Saturday it's going to be a Phin Addict Halloween with trop rock from 7:00-11:30 pm.

There is No Plane on Sunday, so spend it here with us at Schooner Wharf

"Down to the Banana Republics, down to the tropical sun, go the expatriated Americans hoping to find some fun." You'll always find it at Schooner Wharf!

For more information, call 305-292-9520 or visit https://schoonerwharf.com/special.htm or Facebook.
Monday: Konched Out Duo (7-11pm)
Tuesday: Cool Duo (7-11pm)
Wednesday: Trop Rock Pop-In
16 Trop Rock Artists (noon-7pm)
Rick Lamb All-Star Band (7-11pm) with special guests Jerry Diaz, Steve Hopper, Johnny Doo & David Doolittle
Thursday: Jannik & Prince (7-11pm)
Friday: Jannik, Prince & Nina (7-11pm)
Saturday: Phin Addicts Halloween (7-11:30pm)

Great Island Music Every Day & Night... and of course, every day at the open-air native type tiki hut dockside bar and galley; our own happy meals and hearty drinks... wherever you dock!